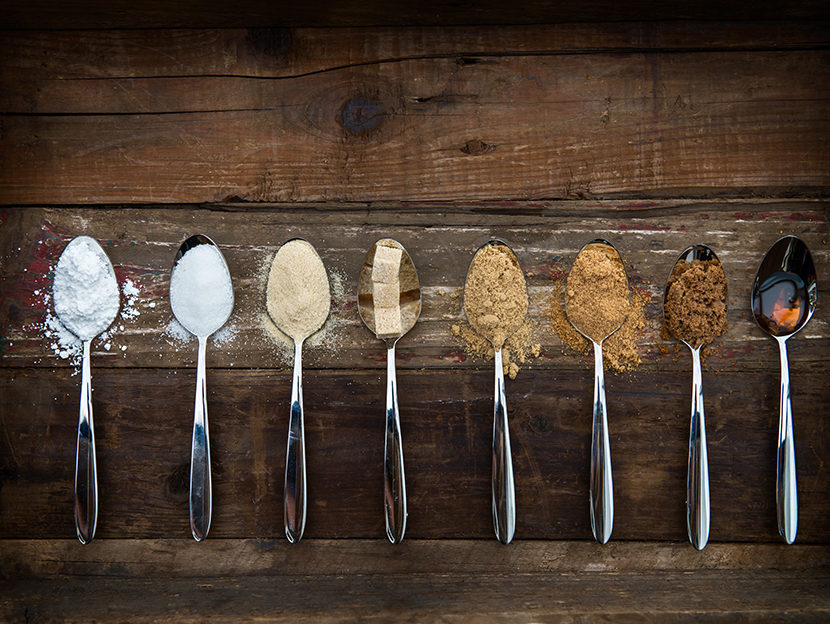 Carbohydrates are a class of basic nutrients, often referred to under the generic term of sugars.
Based on the complexity of the molecules, they are divided into monosaccharides and disaccharides (also known as "simple sugars") such as glucose and sucrose, and polysaccharides ("complex sugars"), such as starch.
There is a fundamental distinction between sugars naturally present in food, such as those found in fruit (fructose) and dairy products (lactose), and refined sugars extracted by industrial process from sugar cane, beets and cereals, which are added to foods during processing.
In terms of nutrition, this separation is important for two reasons:
Natural and refined sugars are assimilated differently by the body (fibres and other compounds naturally present in unprocessed foods).
While natural sugars present no particular problems for consumption, refined ones, widely added in industrial processing, are recognized as one of the causes contributing to the spread of obesity and related diseases.
The health issue resides not so much in the sugar itself as in the immoderate use that the food industry makes in the interests of taste, processing technology and conservation: sugar added to the foods have significantly increased average consumption of simple sugars.
The term 'simple sugars' includes both sugars naturally present in food and the more than 50 different forms in which the food industry adds it to snacks', drinks' and other products' ingredients: glucose syrup, maltose, dextrose, golden syrup, molasses, etc.
Companies' abuse of added sugar has made it almost impossible for consumers to calculate the exact amount of sugar they are consuming.
Here are some data to give an idea of the extent of the problem:
80% of processed foods contain added sugars

sugar consumption has increased by over 46% worldwide over the past 30 years (Source Credit Suisse Report, 2013)

annual per capita consumption of sugar in Italy (Source WHO, 2015) is 27 kg
In addition to this data on the state of health of the Italian population the following should also be added:
10% of Italians are obese (Source: Osservasalute Report , 2017)

1 child in 3 is overweight (Source: Italian Ministry of Health, 2016)

3.2 million people in Italy say that they are suffering from diabetes (Fonte Istat, 2016)
So how can we find out how much sugar we are actually eating?
Counting sugar spoons is a simple trick which can produce great results.
Even though they do not differentiate between natural and added sugars, food nutritional tables always show the number of grammes of simple sugars.
To get an idea of how many sugars we are eating, just remember that one teaspoon contains an average of 6 grammes and that, according to the World Health Organization, 4 to 5 teaspoonfuls are the daily ration recommended for an adult, which is about 5% of the daily energy intake.
One soft drink (200 ml) contains on average 22 grammes of sugar, equal to 3.6 teaspoonfuls

Ten grammes of sweets contain 6.2 grammes, equal to 1.2 teaspoonfuls

A brioche weighing 37 grammes contains about 9.5 grammes of sugar, equal to 1.6 teaspoonfuls

A glass of fruit juice (200 ml) contains on average 4 teaspoonfuls of sugar
While the harmful nature of added sugars is now well known, the same thing does not apply to natural sugars on which, to date, the WHO does not express negative opinions because there is no scientific evidence to show they are harmful. Calculating with spoons is an easy first step in understanding how used we have become to exceeding the limit that the WHO has set to protect us from sugar used all too casually by the food industry.
Changing your habits is always difficult, but starting with a better awareness of your eating behaviour is a fundamental step. And quantifying sugar intake can be a very good way to start.
Sources and insights:
https://www.istat.it/it/archivio/202600
https://www.who.int/nutrition/publications/guidelines/sugar_intake_information_note_en.pdf?ua=1
https://www.fondazioneveronesi.it/magazine/articoli/alimentazione/loms-limitare-gli-zuccheri-aggiunti-non-piu-di-12-cucchiaini-al-giorno