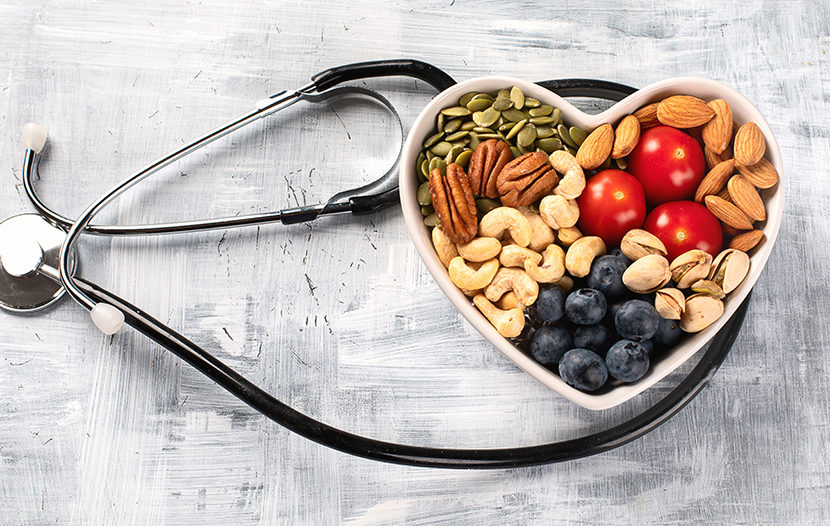 Having a healthy diet, balanced nutrition and an active lifestyle are all essential for keeping your body healthy. Taking action on flawed nutritional models by teaching consumers to be careful about what they eat, choosing quality foods and balancing nutrients are all important in helping to reduce risk of occurrence of serious diseases such as diabetes, obesity, cardiovascular complications, osteoporosis and many others.
At the beginning of the year the World Health Organization issued a list of 5 practical tips to follow to start taking more care of your diet:
Vary your diet: there is no food that contains all the nutrients that we need to live healthily. A proper diet must include a wide variety of fresh foods – and understanding how to combine them in a balanced way is the first step to keep your body strong and healthy.
Reduce salt in your diet: everywhere in the world, people are consuming too much salt. On average individuals always consume twice the daily limit recommended by the WHO of 5 grammes (which is equivalent to about one teaspoonful) either through the foods themselves, salt added for seasoning, or salt in most processed products. Reducing salt intake helps protect the body from the onset of various diseases affecting the brain and cardio-circulatory systems.
Reduce the use of unhealthy fats: fats are essential nutrients for the proper functioning of our body. On average, the caloric intake of a balanced diet should consist of 25 – 30% fat: the key thing is to know how to choose the right types of fat. The substitution of saturated fats with unsaturated fats in the diet contributes to the maintenance of normal blood cholesterol levels and the reduction of trans fat intake, primarily found in fried and processed products of poor quality. It also helps to prevent various diseases typical of our times.
Limit sugar intake: excessive intake of simple sugars has been associated with an increase in the onset of diabetes, obesity, metabolic syndrome and several other diseases. The sugars hidden in processed foods often prevent us from understanding how much dietary sugar we are actually consuming. To avoid excess consumption it's a good idea to carefully read the labels of the products you are buying, to choose unprocessed foods and always stay within the daily dose recommended (about 20-25 g per day/6 teaspoonfuls, less than 10% of the daily calorie requirement).
Avoid harmful use of alcohol: drinking too much or too often is dangerous for your health. In addition to indirect alcohol-related damage (road accidents, accidents at work, etc.), long term excessive alcohol consumption can cause serious direct damage to the liver, the cardio-circulatory and cerebral systems. Alcohol abuse is estimated to increase the risk of occurrence of more than 200 diseases. There is no universally recognised threshold for alcohol intake and each person has their own specific tolerance limit. In general, curbing the consumption of alcoholic beverages is always beneficial to the body, remember: Less is better.
Although 2019 has already begun, it is never too late to start taking care of yourself.
Sources and insights:
https://www.who.int/news-room/feature-stories/detail/5-tips-for-a-healthy-diet-this-new-year
http://www.salute.gov.it/portale/temi/p2_6.jsp?lingua=italiano&id=1459&area=nutrizione&menu=patologie
http://www.salute.gov.it/portale/temi/p2_6.jsp?id=4950&area=stiliVita&menu=alimentazione
https://www.who.int/mediacentre/news/releases/2015/sugar-guideline/en/