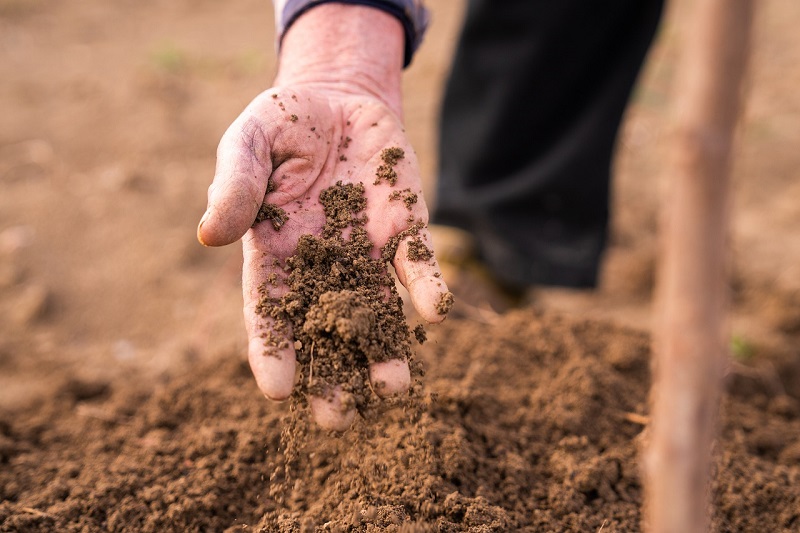 On May 20th, a communication called "A Farm to Fork Strategy for a fair, healthy and environmentally-friendly food system" was published in the context of the Green Deal, the roadmap set and shared by all the States to make Europe (and its economy) the first climate-neutral continent by 2050. It addresses globally the challenges to obtaining sustainable food systems and to acknowledging the unbreakable bonds among healthy people, a healthy society, and a healthy planet.
Although European food products still boast very high standards on a global level and represent an example of security, abundance, nutriment and quality, the recent events underlined the importance of a solid and resistant food system that works in any circumstances and that can guarantee to citizens a sufficient procurement at affordable prices.
In the last months, people have expressed more and more the necessity to feel "close" to what they eat. This is confirmed by the frenetic increase of the requests for products deriving from sustainable and short food supply chains because people want fresh, sustainable, and minimally processed food.
"The coronavirus crisis has shown how vulnerable we all are, and how important it is to restore the balance between human activity and nature. At the heart of the Green Deal, the Biodiversity and Farm to Fork strategies point to a new and better balance of nature, food systems and biodiversity; to protect our people's health and well-being, and at the same time to increase the EU's competitiveness and resilience. These strategies are a crucial part of the great transition we are embarking upon."
These are the words of Frans Timmermans, Executive Vice-President of the European Commission
There is the necessity to allow consumers to choose healthy and sustainable foods with a positive impact also on the environment and on the reduction of healthcare costs for society. All actors of the food supply chain must so consider it not just a responsibility, but also an opportunity.
The keywords of the food supply chain must be: sustainable, healthy, social, and ethical.
1. Sustainable
Even though the EU's transition to sustainable food systems has started in many areas, food systems remain one of the main causes of climate change and environmental degradation. The agri-food sector must compete with sustainability, not with low prices.
This means:
Ensuring that the food chain (food production, transport, distribution, marketing, and consumption of food products), has a neutral or positive environmental impact.
Reducing dependency on pesticides and antimicrobials. To do so the Sustainable Use of Pesticides Directive will be reviewed, the provisions on integrated pest management will be enhanced and the use of safe chemical-free alternatives of protecting harvests will be promoted.

The same is true for fertilisers.

Protecting land, soil, water, air, plants, animal health and welfare and reversing the loss of biodiversity.
Encouraging farmers to invest in new green business models: carbon sequestration from soil, renewable energies (methane from livestock breeding, anaerobic digesters, photovoltaic, etc), bio-fertilisers, circular bio-based economy, short food supply chains, etc…
Promoting the plantation and production of vegetal protein-based alternatives, reducing so the impact of the emissions from livestock.
Promoting organic farming, stimulating the supply and demand for organic products.
Sustainability must be achieved with technology, not with a return to farming's past.
2. Healthy
In the EU, about 33 million people cannot afford a quality meal every second day and food assistance is barely essential in many Member States. Moreover, European diets are not generally in line with national dietary recommendations, and the healthy option is not always the easiest one to procure.
Foods must be available to everyone in terms of quantity and quality, which means:
Everyone must have access to nutritious, sustainable food in sufficient quantity.
Food must respect high standards in terms of safety and quality.

Animal welfare, which translates into healthy and quality food, must grow exponentially.

Food companies must undertake concrete actions on health and sustainability:

reducing their environmental footprint, adapting marketing strategies, reducing packaging, etc.

It is necessary to provide consumers with information that makes easier choosing healthy and sustainable solutions: clear and mandatory front-of-pack nutrition labelling, extension of mandatory origin or provenance indications to certain products, harmonisation of voluntary green claims.
3. Social and Ethic
Preserving the affordability of food to all consumers does not mean paying food for a banal price.
The transition indeed cannot happen without a change in mentality, diets, and values both from consumers and producers:
From the producers' side, the value chain must clearly show the salaries in the several stages of the supply chain to guarantee fairer economic returns in the procurement chain.
It is necessary to promote fair trade.

The workers involved in the supply chain must have appropriate guarantees in terms of health and safety at work.

Obesity and overweight are increasing, and this reflects on the relative healthcare costs. It is necessary to inspire a change in people's diets, to make consumers more conscious and sustainable.

Imported food from third countries must comply with the EU regulations about environment.

It is important to contrast, identify and prevent food frauds through the help of the Member States of EU and of other third countries.

Reducing food waste is fundamental. Currently, about 20% of food is thrown away.
"From Farm to Fork" is a real revolution for the agri-food system, which has the ultimate goal not only to make the EU food system sustainable but to make it a real manifesto in the subject of sustainability with the purpose to raise standards at a global level.
Bibliography:
https://eur-lex.europa.eu/resource.html?uri=cellar:ea0f9f73-9ab2-11ea-9d2d-01aa75ed71a1.0009.02/DOC_1&format=PDF
https://ec.europa.eu/info/strategy/priorities-2019-2024/european-green-deal/actions-being-taken-eu/farm-fork_it