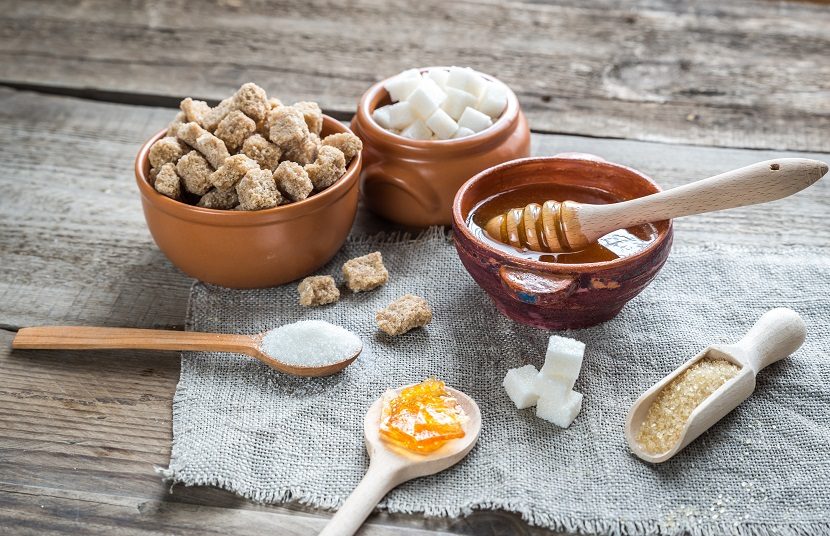 It has now been scientifically proven that excessive consumption of added sugar is harmful to health.
On this aspect, however, it is important to make a clarification:
The term "

simple sugars

" conventionally refers to monosaccharides, consisting of a single molecule, and disaccharides, the latter consisting of two molecules of monosaccharides:
Monosaccharides

: glucose, fructose and galactose;

Disaccharides

: sucrose (glucose + fructose), lactose (glucose + galactose), maltose (glucose + glucose).
These simple sugars are also found naturally in foods, for example in fruit (fructose), dairy products (lactose), but also in germinated cereals (maltose). What is found in processed products are so-called "added sugars" or simple sugars extracted, processed and added to food during food processing.
When one talks about "sugar" in the singular, one is traditionally referring to common refined table sugar, or purified sucrose extracted from sugar beet, which is added to the product recipes.
It is important to make this clarification because, although naturally present sugars and added sugars are metabolised by the body through the same pathways, simple sugars naturally present in food have no particular contraindications to consumption while added ones are one of the causes of increased obesity, type 2 diabetes, cardiovascular diseases and also certain types of tumour.  
Sugars naturally present in foods are found in

moderate amounts

, and along with them,

fibre and other nutrients

that reduce the negative impact on blood glucose and are useful for maintaining a healthy body. By contrast, sugars added to processed foods mainly for

reasons of taste

have

no beneficial effect on metabolism

.
The primary sources of sugars added in the diet are sugary beverages and refined food, especially ultra-refined food.
There are many products on the shelves containing added sugars from different sources with many different, and more or less well-known, names.
You often come across the list of ingredients such as glucose syrup, high fructose corn syrup (HFCS), agave syrup, cane sugar, barley malt, dextrose, and maltose, fructose, and so on.
Since they are all added sweeteners, the question arises of which ones are a source of unnecessary calories for the body and whether there is any difference between the various types of sugars?
It is actually quite commonplace to regard some sugars as being healthier than others, which influences the consumers' buying choices to favour one product over another. But is this really the case?
Are there really any added sugars which are 'healthier' than others?
An article published on the Harvard Medical School website explains that many of the

sugars that are added to food are made up of both fructose and glucose (or either only fructose or only glucose)

. What differentiates them often is only the ratio between the two monosaccharides: table sugar (sucrose) for example consists of 50% glucose and the other 50% fructose, agave syrup is 90% fructose and 10% glucose, and so on.
Fructose and glucose follow two different metabolic pathways: glucose is absorbed via the intestine and passes into the blood by increasing glycemia (blood glucose levels); fructose is metabolized instead via the liver and, as a result, does not lead to an increase in blood glucose. However, over a long time period and at high concentrations (unlike natural fruit sugars), it increases the risk of developing liver disease.
In conclusion, whether an added sugar contains more or less fructose than glucose actually has only a minimal impact on health.
Except for special conditions, as in the case of diabetics, one type of added sugar is no better than another and in any case it is always better to limit all sources of added sugar and maintain them well below the recommended intake level which, according to WHO, should be around 5-10% of daily calories.
Sources and insights:
https://www.health.harvard.edu/blog/are-certain-types-of-sugars-healthier-than-others-2019052916699
http://www.ospedalebambinogesu.it/fruttosio-danni-fegato#.XPfEgogzaUk