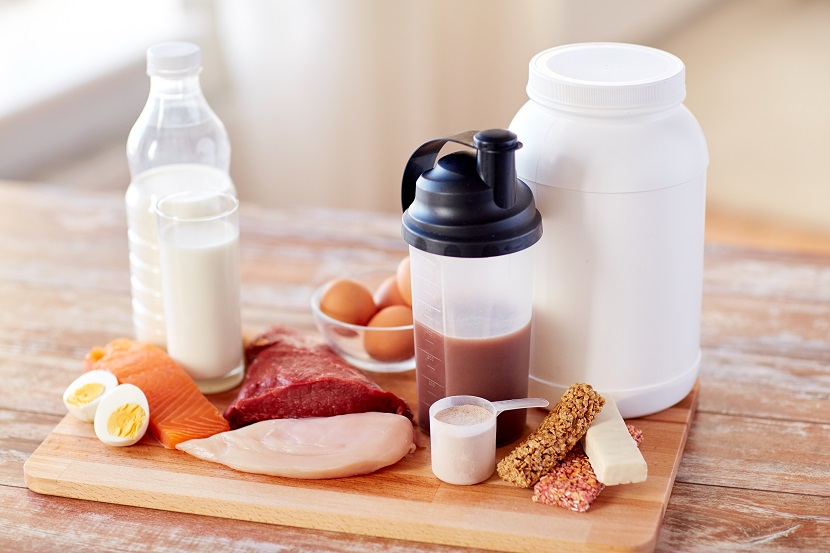 Most people, above all in January, start a diet: to lose the weight gained during the Christmas holidays, to continue the journey to get in shape, or to fulfil a New Year's resolution.
That is why media are full of detox and miraculous diets, considering how hard it is to lose weight and how complex the path to weight loss is.
Often, diets are indeed very rigid, and some "old-style" diets do not consider patients' tastes, forcing them to eat food they do not like, and they do not always succeed in maintaining the weight lost in time.
In the last years, a low carb diet called keto or ketogenic diet has achieved resounding success.
It is "a diet which provides generally less than 800 kcal/day and a carbohydrate intake between 20 and 50g/day". So, it means that from 60% to 90% of energy is taken in the form of fats and proteins.
This type of diet introduces in the organism a "ketosis" state, which means that the body stops to use sugars as an energy source and, while the rest of the organism starts exploiting the fat reserves, the nervous system starts employing ketonic bodies produced by the metabolism as an energy source.
Originally, this diet was successfully conceived as a treatment for some forms of drug-resistant epilepsy or as a treatment for severely obese people who could not lose weight following a balanced low-calorie diet. Since it brings good results in terms of fast weight loss, nowadays it is adopted indiscriminately by many normal-weight people to lose weight.
When people decide to adopt a ketogenic diet, the first thing you notice is indeed a

very fast weight loss

.
This is due mainly to a liquid loss, linked to the metabolic variation induced by the diet.
Moreover, differently from other weight loss hypocaloric diets, the ketogenic diet

does not cause a "sense of hunger"

, thanks to the intake of fats that extend the sense of satiety.
Following these considerations, we understand why this diet had such great success and how it seems to be so well tolerated by most people.
Losing weight without being hungry, what more could we ask?
As for most things, there is a downside: many ignore the fact that such a diet adopted in an

unbalanced way

, for a long time, can cause k

idney and circulatory system damages

, and severe

nutritional deficiencies

.
As underlined by Doctor Lucilla Titta (nutritionist and researcher at the IEO – European Institute of Oncology), in an interview for "Il Fatto Alimentare", ketogenic diets include a massive consumption of animal-origin foods: besides its negative environmental impact, this reduces considerably the consumption of fruit, vegetables, and whole cereals which results in a scarce intake of fibre, minerals, and vitamins.
As for dairy products, the consumption is often scarce and limited to yogurts and low-fat milk, increasing the risk of skeletal system pathologies.
Another aspect to consider that is often ignored is the psychological impact that this diet can have on some patients. It was highlighted that for the more fragile patients continuing a ketogenic diet for a long time is very hard to bear: after an alternation of no-carb periods and sudden copious meals, patients start to consider carbohydrates a "bad food", inducing a vicious circle which is hard to exit.
Nevertheless, nowadays the scientific literature related to the collateral effect of ketogenic diets is still insufficient.
If you decide to follow a low carb diet to lose weight, in the absence of specific diseases, it is necessary to

follow it with attention, get the help of a specialist and adopt it for a limited period

.
Before starting the diet, the patient must be evaluated from a clinic point of view and he/she must be followed carefully throughout the whole path.
Relatively to the psychological aspect of DIY ketogenic diets (made thoughtlessly, without the help of a specialist and following standardised instructions found online), they can be considered miseducating: they do not teach anything on how to manage balanced nutrition and, even if in the ketogenic model carbohydrates must be included back overtime, patients sometimes start thinking that carbohydrates are bad nutrients to avoid, and this leads to an endless low-card diet.
Moreover, as there is no sure evidence of the harmfulness of keto-diet, there is neither sufficient proof that

the results obtained following a low-carb diet are better and more durable than those achieved with a normal balanced diet

.
To use the words of Doctor Titta "the present knowledge does not justify the idea that low-carb diets are more efficient than other weight-loss diets or that they allow maintaining the desired weight".
To succeed permanently in weight loss, it is fundamental to follow a hypocaloric diet including all the different nutrients: carbohydrates, fats, and proteins.
If we learn to eat well, to associate adequate exercise with healthy eating, and to adopt stably this correct lifestyle,

we avoid the risk of nutritional deficiency, still enjoying all culinary pleasures

.
Bibliography:
https://www.fondazioneveronesi.it/magazine/articoli/neuroscienze/epilessia-in-quali-casi-puo-essere-utile-la-dieta-chetogenica
https://www.fondazioneveronesi.it/magazine/articoli/lesperto-risponde/dieta-chetogenica-di-cosa-si-tratta
https://www.mauriziotommasini.it/dieta-chetogenica/