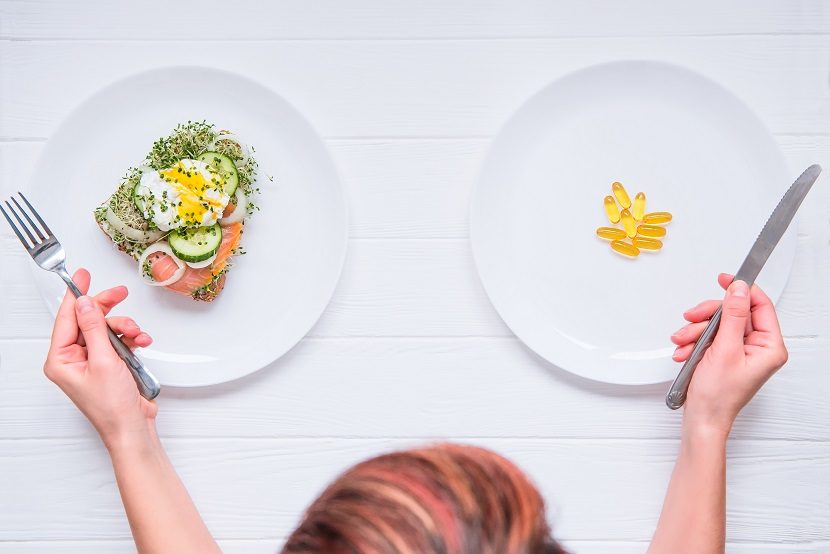 Eating well and following a proper diet are key points in improving lifestyle in order to live each and every day fully-charged and brimming with energy.
Eating a healthy informed diet helps our body function properly by avoiding any deficiencies in macronutrients and vital micronutrients.
"

Let food be your medicine and your medicine be food

", Hippocrates' famous saying, perfectly encapsulates what it means to choose a balanced diet.
We often underestimate how much food can affect our body and the onset of diseases or nutritional disorders.
We are paying ever greater attention to the quantitative aspect of food and calories rather than to the quality and the proper combination of foods.
The properties of nutrients are so diverse as to prompt research to find out which substances are capable of having pharmaceutical properties, so-called nutraceuticals. A poor diet and constant consumption of junk and low-nutrient foods can lead over time to disorders such as diabetes, hypercholesterolaemia, hypertension and consequently the use of medicines.
No single diet is right for everyone, but some general guidelines can help in food and nutrition choices.
It is important to eat seasonal vegetables and fruits which are fresh and possibly locally produced, as well as whole grains, vegetable oils, legumes, oilseeds and nuts.
In particular, a US study regarding the introduction of this last-mentioned food, i.e. nuts, was conducted and published online by the New England Journal of Medicine following the conclusion of two long observation studies: The Nurse Health Study and the Health Professionals Follow-up Study, which showed that a handful (about 30 g) of nuts a day is all that is needed to to get better.
What was evident to the researchers is that there was no one type of nuts that showed more advantages than another: the protective effect was not determinable and both walnuts and almonds, hazelnuts, cashews, Brazil nuts, macadamia nuts, pecan nuts, pistachios, peanuts and pine nuts all showed that they have more or less the same beneficial properties.
Increased consumption of nuts provides the benefits of lower risk of heart disease, as well as type 2 diabetes mellitus, oxidative stress, inflammation, colon cancer, gall stones and diverticulosis.
But this is not over, the report published in the New England Journal of Medicine emphasizes another piece of good news: those who regularly consumed nuts turned out to have a healthier body weight compared to those who didn't eat any.
The fats contained in nuts are unsaturated, so they do not harm health, are excellent for the reduction of bad cholesterol (LDL), and contain Omega 3.
100g of walnuts, for example, contain 9.2g of Omega 3, which is excellent for maintaining normal heart and brain function, normal triglyceride levels, normal visual capacity and blood pressure.
The choice of these nutrients, therefore, turns out to be a winning choice. It can also be an excellent energizing nutritious snack to offer to people of all ages, including children, as an alternative to junk food, and as a way of putting people on the right path from early years to making the right nutrition choices in later life.
Dott.ssa Mariagrazia Nicolí – Nutritionist
BIBLIOGRAPHY
Estruch R, Ros E, Salas-Salvadó J et al. Primary prevention of cardiovascular disease with a mediterranean diet. New Engl J med 2013

Nutsforlife edizioni, Buccella Francesca

Repubblica.it